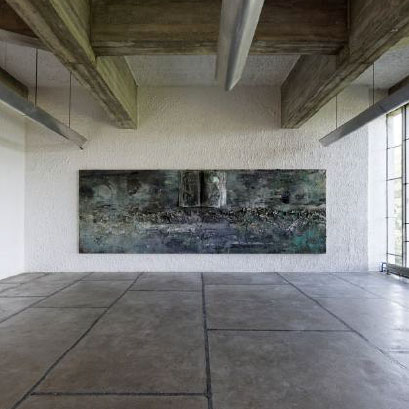 Anselm Kiefer
September-december 2019
Painting and installation art
As part of the 15th Biennale d'art contemporain de Lyon, La Tourette welcomes Anselm Kiefer. In 1966, the visual artist spent 3 weeks at the monastery where he said he discovered the spirituality of concrete. 52 years later, the Dominican monks invited him to expose works including paintings and sculptures in dialog with the architect Le Corbusier who influenced his work.

In celebration of the exhibition, the book Anselm Kiefer à La Tourette including an exclusive text from the artist, will be published editions Bernard Chauveau

Address : Couvent de la Tourette 69210 Eveux

From 24.09.19 to 22.12.19
Opened from tuesday to sunday 14:00 to 18:00 or on reservation
Price 8€: with cultural mediators in the exhibition rooms
Guided tour 10€ : Bookings on tuesday to saturday every mornings

on reservation

.

Curator : Brother Marc Chauveau
Informations and reservations : accueil@couventdelatourette.fr
For event location: contact@dimezzo.fr
Discover le Couvent de la Tourette.
PRESS FOLDER