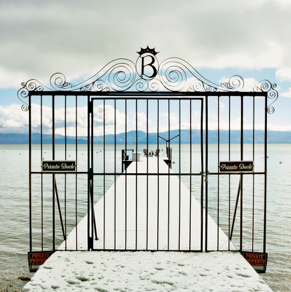 Festival Circulation(s)
2017. CIRCULATION(S)
Festival of young european photograhy

Exhibition
From January 21 to march 5, 2017
At CENTQUATRE, Paris
The Circulation(s) festival is dedicated to the European photographic diversity and it aims to discover new talents. Both a springboard for young photographers and a laboratory of contemporary creativity, the festival occupies a specific place in the French and international photographic field.
This year, among 46 photographers showed, 24 were selected by a jury of professionals according to the quality, pertinence and personal vision of their works. During the festival, a large range of events are proposed in order to improve skills, knowledges and artists network.


Di Mezzo is a sponsor for Festival Circulation(s) and sustains contemporary photography.
At 104, 5 Rue Curial 75019 Paris
Underground : Riquet (L.7) - Stalingrad (L2.5.7) - Marx Dormoy (L.12)
From 2 pm to 7 pm on week and 12 am to 7 pm on weekend
From wednesday to sunday (out of holidays) - From tuesday to sunday (during holidays)

© Jef Bonifacino - West Horizons